This News Item has been viewed 54,318 times

Here it is the 55th version of the Weekly Gamefront Network News Update, the news part of the update covers the news side of the Network and the Gamefront Main site over the past week. There has been a fair bit of news from the Main site including a lot of trailers, reviews, previews and a lot more, with a lot of interesting articles this week on new consoles, piracy and even a real wipeout model!. However you can find more news from the main Gamefront site - Here

We would love to hear any suggestions that you have; if you see something that you would like to be added to the Weekly Network Update, or you have any suggestions that you think may improve the Network Update then simply drop me an email at Danny[at]filefront[dot]com (please put "Network Update" as the subject though
).

Also If you like the Network Update please feel free write a comment as I would love to hear any critism, or support (constructive though please as this is the only way that I know how good or bad the insider is and it would help me to improve this further). Also I should mention that the comments section is not for complaining about the bugs of the network sites, most of these we do know about and are with the Break.com Tech Team
, also again this is not the place for comments about the bugs, I myself do not have the ability or the knowledge to fix them, although you can use our forums to post your comments here - http://forums.filefront.com/filefront-com-help-center-1272/

Follow Gamefront via Facebook and Youtube
You can now follow Gamefront via Facebook, via Youtube, and Via Twitter.

Facebook - http://www.facebook.com/GameFrontcom
Youtube - http://www.youtube.com/user/GameFrontDotCom / http://www.youtube.com/subscription_center?add_user=gamefrontdotcom
Twitter - http://twitter.com/#!/GameFrontRSS


---
G A M E F R O N T
---
---
Gamefront News: How to Use the Skyrim Creation Kit


At long last, Bethesda released the Skyrim Creation Kit, allowing modders to finally sink their teeth into the latest installment of one of gaming's most moddable franchises.

This How-To guide will help orient newcomers to the Creation Kit and get them started on the path to creating mods that will be enjoyed by thousands. If you're a console player, then I hate to break it to you, but the Creation Kit is only available for the PC version of Skyrim, via Steam.

Check back regularly for updates as we continue to flesh out this guide.

Installation & Configuration

In order to install the Creation Kit, you'll need a copy of Skyrim registered through Steam. Load up Steam, navigate to your Library, then select TOOLS from the dropdown by the Search bar. Locate the Creation Kit in the list; you should see something like the following

For more please click below!

Read: How to Use the Skyrim Creation Kit

---
Gamefront News: King Arthur II Review


King Arthur himself lies at death's door, laid low by a mysterious, magical disease. Demonic beings known as the Formori have invaded England, spreading chaos and confusion in their wake. In these troubled times, William Pendragon, young son of the king, must ride out and unite his father's shattered country.

Game: King Arthur II
Platforms: PC (Reviewed)
Developer: Necore Games
Publisher: Paradox Interactive
Released: January 26th, 2012
MSRP: $39.99

If there's anything that King Arthur II gets right, it's the game's idiosyncratic fantasy setting. Hungarian developers Neocore Games blend Arthurian legend with real history and high fantasy to create a believable, complex world, full of scheming lords and powerful faeries. It is's a cynical, dystopian fiction — don't expect that greedy abbot to have the peasantry's best interest at heart — and the way the game presents religious conflict (between pagan druids and Christian priests) and political infighting (between ambitious knights) is creative, nuanced, and adult.

For more please click below!

Read: King Arthur II Review

---
Gamefront News: Newell: November Security Breach Included Encrypted Credit Card Info, Billing Addresses


Keep an eye on your credit card statements, says Valve founder Gabe Newell. Just in case.

Newell and Valve just issued an email to Steam users detailing Valve's discovery that a security breach last year probably included the theft of a backup file that included information on Steam transactions from between 2004 and 2008. Newell said the file contained a bunch of sensitive information: "user names, email addresses, encrypted billing addresses and encrypted credit card information. It did not include Steam passwords."

Don't panic just yet, however:

"We do not have any evidence that the encrypted credit card numbers or billing addresses have been compromised," Newell writes. "However as I said in November it's a good idea to watch your credit card activity and statements. And of course keeping Steam Guard on is a good idea as well."

Newell also said that Valve is still investigating the breach and working with law enforcement authorities as well. The security breach actually occurred back in November and involved a hack to the Steam forums. This latest update makes it a little clearer what exactly got taken — the billing addresses is new information, as are the dates those transactions took place — but this isn't too much different from what Valve made public back in November.

Steam users who conducted transactions during 2004 and 2008 should obviously watch their credit card and bank statements for suspicious activity and contact their financial institutions immediately upon noticing anything fishy, and then contact Valve and let them know, too. I'm not sure if that'll actually help, but any information Valve can get to law enforcement officials about potential identity theft is probably helpful in the grand scheme — and in keeping people from getting ripped off.

Read: Newell: November Security Breach Included Encrypted Credit Card Info, Billing Addresses

---
Gamefront News: Re-spec Options Need to be in Every Western RPG


(This is another edition of , a weekly opinion piece column on GameFront. Check back every week for more. The opinions expressed are those of the author, and do not reflect those of GameFront.)

I've spent the past week playing with Kingdoms of Amalur, a game that not many people had been paying attention to but has lately begun to dominate headlines and gain some serious buzz. It's great that Amalur has been building its public image, because it's truly an enjoyable experience that I think a lot of roleplaying fans will love. The biggest reason for this is the pure, distilled focus that 38 Studios has placed on player choice. This game's plan is simple — drop players into a fantasy world, give them a weapon, and let them feel powerful. It's a rudimentary, shallow, power fantasy at heart, but the simplicity of it is what makes it so delightfully compelling. All of this would have fallen apart, however, were it not for one simple feature that goes unsung in many other games — the ability to reset a character's abilities and reinvest all the leveling bonuses earned up to that point.

The re-spec option has appeared in a few games over the years, but Amalur turns it into an art form. Players can go from sword-swinging warlord to stealthy thief within seconds, just by paying a sum of gold to a Fateweaver and placing their ability points elsewhere. Kingdoms of Amalur encourages experimentation and allows players to refine their characters, without having to worry too much about making a mistake and getting stuck with a character they don't like. I've used a Fateweaver four times so far, usually just to remove a skill that wasn't working out or put more points into something I felt suited my playstyle further. The freedom to shave off wasted skills while enhancing useful ones is immensely rewarding, as players feel like they get to artfully shape and sculpt their perfect hero.

For more please click below

Read: Re-spec Options Need to be in Every Western RPG

---
Gamefront News: Risen 2: Dark Waters Gets a Collector's Edition Full of Stuff (in the U.K.)


Deep Silver has announced that Risen 2: Dark Waters is getting a collector's edition version — at least in the U.K. — that'll include all the usual collector's edition stuff, including a pirate flag and stickers. Killer.

No word yet if the edition will make its way to other regions, but for now, we know that the CE will go for £69.99 in the U.K. If it does make its way to the U.S., it'll probably run about $80. Risen 2 is due in April.

Meantime, here's a rundown of what the version will include:

Making of DVD – interviews with the developers from Piranha Bytes who delve deeper into the production of Risen 2.
Soundtrack CD – The gripping tunes of the Risen 2 soundtrack will immediately absorb the listener into this fantastic pirate world.
Double-sided poster – a large sized map of the game world on one side and an epic artwork featuring the hero and his crew on board their impressive ship.
Pirate Flag – with the skull motif from Risen 2.
Amulet – a pendant that every pirate and Risen 2 fan will be proud of.
The Art of Risen 2: Dark Waters – an exclusive collection of art cards on high quality-paper.
Three Risen 2 stickers.

Read: Risen 2: Dark Waters Gets a Collector's Edition Full of Stuff (in the U.K.)

---
Gamefront News: The Darkness II Review


After a few minutes spent with the early levels of The Darkness II at E3 2011, I decided to pick up a used copy of the original The Darkness and reacquaint myself with it.

A few short hours later, I was racked with fear. Despite my memories (and excessive first-run playtime) of The Darkness, replaying it was absolutely terrible. The game's presentation and story were compelling, but its gameplay was painfully frustrating and annoyingly designed.

Lucky for us, The Darkness II is such a vast improvement on the mechanics of the first game that it's hard to see much resemblance between the two in terms of gameplay. Digital Extremes has taken the reigns of the franchise and turned around a tightly controlled, fairly taught first-person shooter experience that trades excessive freedom for giving the player phenomenal power and plenty of opportunities to use it.

For more please click below

Read: The Darkness II Review

---
G A M E F R O N T N E W S
---
---
Gamefront News: 2K Games Says It'll Patch The Darkness II to Add Field of View Controls


Lots of PC gamers have complained about the "consolization" of games as PC has fallen to the third-place slot behind the major game consoles in terms of game sales. One of the bigger symptoms: the stripping out of field of view controls from PC shooters.

Now, after a video detailing the issue in The Darkness II by TotalBiscuit, it appears 2K Games is going to patch the game in order to add controls that let users change the FOV presented by a game.

FOV refers to the amount of content displayed on the screen during a game. When you think about the human eye, the field of view is the cone that presents how much information the eye captures — basically, the cone of your vision (think Metal Gear Solid's guards wandering around on the mini-map, looking for you). Console FPS games present an FOV of about 60 degrees, but PC games have traditionally allowed users to increase the FOV to be closer to what's seen by the human eye, closer to 90 degrees or more. This is because the closer you sit to a screen, the more a narrow FOV can give you a headache.

After publishing a video and a long Twitter conversation with a 2K Games rep, TotalBiscuit made the video below demonstrating that The Darkness II isn't really hampered by technical issues that require the FOV to be constrained to 60. TotalBiscuit thinks it's actually just developers disrespecting PC gamers by not bothering to include the option and not noting that a narrow FOV is physically uncomfortable for a big portion of their audience. That seems to have gotten at least some motion out of 2K Games. We'll have to see if The Darkness II really does get patched.

For more please click below

Read: 2K Games Says It'll Patch The Darkness II to Add Field of View Controls

---
Gamefront News: ArmA 3 Pushed Back to Q4 2012, Could Be Later If Further Dev Time Needed


Bohemia Interactive is prepared to take its time putting together PC-exclusive ArmA 3 if it needs to, and is already aiming for a fourth-quarter release this year, a quarter later than it had originally announced.

There's not a firm release date for the game, although Bohemia told Eurogamer that for a while now it has been aiming for Q4 2012.

"We did not reveal exact release date so far but our target was for some time and still is Q4 2012 (instead of early plans of late summer that was announced initially)," a spokesperson told Eurogamer. "However, we are prepared to give development additional time if it will need it to ensure as good experience as possible. As soon as we have more specific release dates and plans we are going to communicate it clearly.

"Right now we are also finalizing release plans for Carrier Command: Gaea Mission which we definitely want to release prior Arma 3."

So there you go. Arma III's official website says Q4 2012 for the moment, but given that the game is PC exclusive, I'd bet players are willing to wait for a quality title than complain too loudly about a delay.

Read: ArmA 3 Pushed Back to Q4 2012, Could Be Later If Further Dev Time Needed

---
Gamefront News: Amalur: Reckoning – Where to Buy Your First House


The Kingdoms of Amalur are so full of treasure, where are you going to keep it up? Luckily, there's an easy answer — in your own personal home. Become a landowner and dump all that extra loot safely, because you'll be getting a ton of nifty items we know you won't want to give up. If you haven't experienced the need for loot storage yet, just check out Game Front's huge text and video walkthrough for Amalur to get a taste, or if you just need some help finishing a pesky quest.

Looking for more hints, tips, and tricks? Make a stop at the Kingdoms of Amalur: Reckoning cheats page where we list and catalogue all our extra content, all in one place.

Where to Buy Your First House

One of the earliest houses available in Amalur (Not counting the DLC – House of Valor) is located in the town of Canneroc, in the Webwood region.

To get a free key to the home, you'll need to talk to Garaner Vernt, who will give you the quest "A Tangled Web" and send you on a mission to kill a man named Barten. You now have a choice, either spare Barten and return to Garaner for the key to your new house, or just kill Barten and take the key off his body.

The home in Canneroc is called Gossamer's End. With the key in hand, you can begin purchasing upgrades for the place. Upgrades include an Alchemy Workbench and Reagents Garden, if you're looking to expand your knowledge of potions.

If you've purchased the game new for console (Or on PC!) you'll also have access to the House of Valor Faction, a set of seven quests that end with you in possession of a new personal residence.

Read: Amalur: Reckoning – Where to Buy Your First House

---
Gamefront News: Activision Announces Modern Warfare 3 Content Drops for Playstation: Feb. 28


Activision has announced that its first content drops for Call of Duty: Modern Warfare 3 that go to Call of Duty: Elite subscribers will occur on Feb. 28.

Up to now, Xbox 360 Elite subscribers have gotten hold of their early content out ahead of everyone else — and in fact, players who weren't on 360 didn't know when to expect the content they were promised with their Elite subscription. Activision put out a press release this week narrowing down the date to the end of the month, and detailed what PS3 players can expect:

Call of Duty Elite Drop 1: Liberation, a militarized Central Park in the heart of NYC, featuring a vast landscape ripe for long-range sniper and LMG kills. Mounted turrets on opposing ends of the map offer overwhelming firepower to anyone brave enough to man them. Elite Drop 2: Piazza, set in an idyllic seaside village, Italian getaway gone rogue, where blind corners and a complex network of branching pathways pose danger at every turn. Visceral close-quarters combat dominates in Piazza, and attacks from above and below are an ever-constant threat.

Read: Activision Announces Modern Warfare 3 Content Drops for Playstation: Feb. 28

---
Gamefront News: Big Battlefield 3 Patch Coming Tuesday, Addresses VOIP Issues


DICE is rolling out another big Battlefield 3 patch on Feb. 7 that should deal with a few issues that continue to plague Electronic Arts' Call of Duty-challenging shooter.

The patch reportedly will fix some voice issues for Battlefield 3, which may finally make it possible to talk to your team, and irons out some balance issues and camping troubles as well. For example, the M-COM Defender ribbon will be easier for players to earn, as DICE Senior Designer Frederik Thylander noted on his Twitter feed. Players also will no longer be able to set up mortars in spawn points (hooray!), and flares will no longer break missile locks.

So what do you guys think — looking forward to the patch, frustrated about the changes or annoyed the DICE isn't fixing more stuff?

Read: Big Battlefield 3 Patch Coming Tuesday, Addresses VOIP Issues

---
Gamefront News: Big Huge Games: If Kingdoms of Amalur Sells Well, They'll Make a Sequel


Big Huge Games would love to make another Kingdoms of Amalur: Reckoning game — and it'll do it, if enough players get into the game.

"[A sequel] is certainly something we would love to do," Lead Designer Ian Frazier told Eurogamer. "Obviously it needs to succeed well enough to justify that. But we would love to do that.
"[The game universe] is really big. It's 10,000 years of history. We could be sick to death of the Age of Arcana, which is where Reckoning is set, and be like, okay, we'll just pick a different time period or pick a different geography in a different area of the world. It's pretty darn varied, so we have a lot of stuff to choose from to keep it fresh."

So Big Huge Games likes the title and the universe they've created, and if Amalur moves enough copies, publisher Electronic Arts will like it, too. It means players are going to need to buy copies in order to secure more Amalur games being made. Although, Frazier said that if the critical reception of Amalur is solid enough, EA might still get behind the franchise. But sales are going to determine budget, so how well Amalur does this time out is going to have a big impact on the possibilities of more from the IP in the future.

Read: Big Huge Games: If Kingdoms of Amalur Sells Well, They'll Make a Sequel

---
Gamefront News: BioWare, Del Rey Books Apologize, Vow to Patch Latest Mass Effect Novel


Diligent Mass Effect fans have been complaining about the latest release in the series of Mass Effect novels that flesh out the universe, complaining about inconsistencies in the lore of the universe BioWare has created.

The latest novel, Mass Effect: Deception, ramps up the side stories detailed in the other novels toward the release of Mass Effect 3. It's also the first novel not written by the series' former lead writer, Drew Karpyshyn. While Karpyshyn is busy toiling away at Star War: The Old Republic, veteran game novelist William C. Dietz has taken up the standard.

But fans have been cataloging a ton of errors in the novel. A lot of it is of the intense and nerdy variety — like discussions of how Korgan physiology would influence a fight scene — but much of it is just a matter of continuity (and of not being Drew Karpyshyn, the dude who thought most of this crap up).

Read: BioWare, Del Rey Books Apologize, Vow to Patch Latest Mass Effect Novel

---
Gamefront News: Blizzard "Grossly Underestimated" Demand For World Of Warcraft


If Blizzard co-founder Frank Pearce isn't just weaving a cool-sounding origin story for posterity, Blizzard may not have been aware of what they had on their hands when they introduced World of Warcraft back in 2004. Apparently, they "grossly underestimated" the extent to which people wanted to play the MMORPG version of Warcraft. That information came out in a DICE panel discussion, first mentioned by Gamasutra, that also included Epic's Mike Capps and Insomniac's Ted Price.

These days, Blizzard has 4,700 employees based in 11 cities. Back in 2005, notsomuch, and the result is that they were completely unprepared – or so Pearce claims – for the reception WOW recieved. "We had to stop shipping boxes to stores." Pearce said, adding that Blizzard adopted a "more aggressive" approach for future shipments of the WOW. That change was the result of dialogue with the player community, by which Blizzard were able to more accurately estimate demand and meet it.

This sounds nice, and no doubt they underestimated some of the demand for an MMORPG. But considering Blizzard's early pioneering of online-based gaming, I can't help but wonder if there's a little just so to this story. Still, it's funny to think of one of the largest presences in video gaming scrambling to keep up with their customers. Of Blizzard's 4,700 employees, the majority work in Customer Care, a tremendous dedication to the players. Blizzard's development staff, based in Irvine, California and working on Diablo III, WOW and Starcraft II, numbers around 750.
For more please click below!

Read: Blizzard "Grossly Underestimated" Demand For World Of Warcraft

---
Gamefront News: Blizzard Files Opposition to Valve Copyright of DOTA 2


Blizzard doesn't think Valve should be able to put a copyright on the name DOTA 2 — and it said so in an official filing to the U.S. Patent and Trademark Office this week.

You can read the full filing here, but basically, the gist of Blizzard's argument is that DOTA (or Defense of the Ancients) has been associated with Blizzard properties for the last seven years. DOTA is a mod for Warcraft III that spawned a whole new genre of eSports and MMOs, but it started with Blizzard's game; Blizzard is even developing its own DOTA spin-off called Blizzard DOTA.

Because the DOTA name has been tied to Blizzard properties since the mod was made, the company argues, Valve shouldn't be able to copyright the name "DOTA 2″ — it'll make players think Blizzard is in some way involved, when it isn't. It's worth noting, however, that Blizzard doesn't own the name "Defense of the Ancients" or "DOTA," but it doesn't necessarily need to given the way copyright law works. The association might be enough.

Read: Blizzard Files Opposition to Valve Copyright of DOTA 2

---
Gamefront News: Crytek Going After Casual Gaming With New Gface Platform


Browser-based social gaming from the makers of Crysis. Yeah, uh… that sounds weird.

But that seems to be what's happening. Crytek is backing a new social gaming platform called Gface, which will be run by an affiliate that's also called Gface, and on it you'll be able to play browser-based games, apparently.

You can check out the service and sign up for its closed beta at gface.com. It seems to have quite a bit in common with Facebook, with the difference of also being a multiplayer gaming portal that includes casual and core games of both the 2-D and 3-D variety. All the games are streamed through a plugin and require no installation.

There's not much more in the way of details just yet, but at least at the moment, Gface is pretty slick-looking. We'll just have to see how well its games play.

Read: Crytek Going After Casual Gaming With New Gface Platform

---
Gamefront News: DAAAW. Watch This Adorable 3D-Printed Minecraft Village


Minecraft is already one of the best things ever. Really, is there anything it can't do? "Make things in real life," I can hear you say. But you'd be wrong. PC Gamer has peeped us to this excellent physical recreation of a village designed in Minecraft. It was created using a 3D printer. It's also adorably tiny, a mere 360 x 250 x 60 mm. That. Is. Impossibly. Cute.

Here's a video detailing the whole process. Enjoy.

Click link for the video

Read: DAAAW. Watch This Adorable 3D-Printed Minecraft Village

---
Gamefront News: David Jaffe: Twisted Metal Intended To Inspire Creation Of TM Baby Army


Oh, David Jaffe. We love that he has zero self-censorship abilities, though we wish he didn't have a tendency to unthinkingly rattle off sexist tropes. Either way, he opens his mouth and crazy stuff falls out. Which is awesome (usually).

Enter Games Rader, who has posted a hilarious excerpt from an interview with David Jaffe in advance of the release next week of the latestTwisted Metal. Any questions about Jaffe's future plans can be lain to rest. He might not be making the next Farmville, but he will be making an army of unstoppable Twisted Metal babies. Or so he claims, anyway.





Read: David Jaffe: Twisted Metal Intended To Inspire Creation Of TM Baby Army

---
Gamefront News: David Jaffe Will NOT Be Making The Next Farmville


The news that David Jaffe is leaving the company he cofounded, Eat Sleep Play, once the Twisted Metal cycle ends, while unexpected, isn't that surprising. This is the gaming industry after all. But in case you didn't know, yes, David Jaffe is leaving ESP. More on that momentarily. However, what is surprising is word that he's planning to enter, wait for it, the world of casual games.

That mild shocker came out yesterday in an interview with ESP co-founder Scott Campbell published in the Salt Lake City Tribune. While discussing ESP's recent layoffs and confirming the company will be transitioning to a focus on the casual market once Twisted Metal is completed, Campbell went on to suggest that Jaffe's also planning to make casual games in his next endeavor. "He's excited to go into the casual space as well," Campbell said. "He's got some projects that he's excited about."

Spit-Take!

Can it be true? Is the guy as famous for his profane outbursts as he is for his games really thinking about entering the world of lame Facebook games and Angry Birds? People rightly wanted to know and Jaffe was soon besieged with questions on his twitter feed. His answer: "The rumors of me making casual games post TM- as many of you define them- are highly exaggerated," Jaffe tweeted last night.

For more please click below

Read: David Jaffe Will NOT Be Making The Next Farmville

---
Gamefront News: Diablo 3′s Release Date Targeted for Q2 2012


During today's Activision Blizzard Q4 2011 Conference Call, we learned a few tidbits of Blizzard's plans for 2012. We'll be seeing no major releases from the giant in March, but Blizzard plans to release at least two titles this year, one of which is Diablo 3.

Presently, Diablo 3′s release date is targeted for the second quarter of 2012, which could mean anytime between April and June. Last we'd heard, Blizzard was on schedule for an "early 2012″ release.

The beta probably won't end until shortly before D3′s release, and traditionally, Blizzard has tried to announce release dates about two months before release. Keep that two-month buffer in mind — even if a release date was announced today, you probably still won't be playing until mid-April.

Read: Diablo 3′s Release Date Targeted for Q2 2012

---
Gamefront News: EA: We're Not Making Any More Mass Effect 3 N7 Collector's Editions


Electronic Arts says it won't be making any more of those Mass Effect 3 N7 Collector's Editions, and many stores in the U.S. are already sold out — so if you want one, better start hitting eBay, looking at all your local shops, or consigning yourself to a digital download.

Already, the Collector's Edition is sold out in a lot of stores. On Amazon.com, the Xbox 360 collector's edition is out; you might still find some luck with the Playstation 3 version, though. If you can find the N7 edition, it'll run you about $80.

Despite complaints on the BioWare forum, EA maintains that it actually cannot have more ME3 CEs made before the launch of the game. What's more, if you wanted one so bad, you should have pre-ordered like months ago, you silly, irresponsible child.

"Sorry, there simply cannot be any more physical CEs made before launch," wrote BioWare community coordinator Chris Priestly.

"The items included in the physical edition cannot be made in time for launch. Sorry, it will not happen. This is why, back in November, I started warning people that the CE would run out."

On the plus side (kind of), you can still get the digital N7 edition from Origin.

Read: EA: We're Not Making Any More Mass Effect 3 N7 Collector's Editions

---
Gamefront News: Forecasting the Future of THQ's Core Franchises


It's no secret that THQ's fortunes have dropped precipitously of late. Studio closures, cancelled games, terminated divisions and mass layoffs, their ongoing Soap Opera culminated in their quarterly investor call on February 2 that both confirmed and debunked a lot of the speculation swirling around the ailing giant, while also framing an astonishing change in direction that puts the future of several serious franchises in doubt. A brief summary:

* A total of 240 employees have been laid off or soon will b, as of February 2, 2012.
* CEO Brian Farrell has accepted a 50% reduction in salary.
* They have confirmed plans to vastly reduce the size of the company, estimating that when this process ends, they'll be 50% of their current size.
* THQ Australia, THQ Digital Warrington, THQ Digital Phoenix and THQ subsidiary Blue Tongue have been closed.
* THQ is in the process of getting rid of Play THQ, their kids division, by the end of the fiscal year.
* THQ's uDraw division will be closed once the remaining tablets are sold or destroyed.

And that's just the beginning. This isn't the end of their slashing. THQ has stated that Q4 will be "transitional" as "cost-savings measures" are implemented. Games already completed will be released on schedule as the company winds down, but by the time this process is complete they will be focused solely on what they call their core games, with special emphasis on what they repeatedly referred to in the investor call as their digital ecosystem.

Read: Forecasting the Future of THQ's Core Franchises

---
Gamefront News: If The Republican Presidential Candidates Had Final Fantasy Hair (Graphic)


What does it truly take to be president? That's the question currently being hashed out in the epic soap opera that is the Republican presidential primaries, a question the Republican base is having a deuce of a time deciding. One week they love Rick Perry! The next, Michelle Bachman! And ooh ooh ooh Herman Cain! Each candidate has had their moment in the sun, only to be cast aside as the primary voters move on to the next hunk of the week. Nowadays, it's a fight to the finish between Newt Gingrich, Ron Paul, Rick Santorum and of course, Mitt Romney. So what's the secret? Well think about it: Ron Paul has some support but he's never managed to take the lead in a Primary. Those who have? Every single one of them has a glorious head of thick, full hair positively flowing with presidential dignity. Ergo, the candidate with the best hair will be the republican nominee.

But how to have the best hair? Well, it is a scientific fact that the best, thickest, coolest hair of all time can be found in the Final Fantasy series. So we've done what the Republican candidates will almost certainly do before the primaries have ended. Here is what the Final four Republican candidates would look like with Final Fantasy hair.

For more please click below!

Read: If The Republican Presidential Candidates Had Final Fantasy Hair (Graphic)

---
Gamefront News: Insane Undertaking: Guy Recreating World of WarCraft in Minecraft


Today in crazy Minecraft projects: this guy is recreating a scale version of Azeroth from World of Warcraft in the game. And, as you might have guessed, it's f–king huge.

Minecraft forum user Rumsey has been working on the project and posted a ton of photos on the forum. You can see the map below, plus even more photos on the forum post.

Rumsey doesn't really say why he's rebuilding all of Azeroth in Minecraft, but he did say that the game world may end up being hosted on Cursecraft. The first zone he's been able to recreate so far is Kalimdor.

Yikes. Awesome, but yikes.




Read: Insane Undertaking: Guy Recreating World of WarCraft in Minecraft

---
Gamefront News: Mass Effect 3 Facebook Tie-In More Marketing Than Game


We've been hearing about Mass Effect 3's cross-media Galaxy at War game for a while now, which will reward players for doing other crap (like playing multiplayer co-op and downloading the hinted at but unannounced Mass Effect 3 mobile game) toward getting the best Mass Effect 3 ending. Now Electronic Arts has rolled out a Facebook tie-in as well, but it doesn't seem to be part of the greater Galaxy at War experience.

Called Mission Command, the Facebook game isn't so much a game as it is a clever bit of viral marketing. When you log in, the game poses you a "mission" in which you have two choices. Mission 2, the one I just participated in, gave you the option of either flirting with or rejecting Liara T'soni. You make your decision (apparently macking on Liara is the Paragon choice, although Tali would disagree with that assessment if it were my character she were talking about) and then type in your best line for how you'd either pick up or let down Liara. All those bits of textual ridiculousness go into the comments on the mission, then BioWare and/or EA pick one. The winner gets a couple of tokens for virtual items for Xbox 360, including Avatar clothes and in-game junk. You can also share your answers on your Facebook wall.

The more you play, the better your supposed chances of winning, with an Xbox 360 and a collector's edition of the game among the potential prizes. You can also "recruit" your friends into Mission Command, and if the game picks up enough players, everybody will get a toy Normandy avatar item for their Xbox Live avatars.

We're still waiting to see how BioWare intends to integrate the larger battle against the Reapers into The Entire Internet, and even though I spent a mere two minutes with Mission Command, I wasn't too impressed. Here's hoping Galaxy at War stuff gets more interesting. Anyway, you can check it out here..

Read: Mass Effect 3 Facebook Tie-In More Marketing Than Game

---
Gamefront News: Mario Motorcyclist Travels in Style


Redditor "CaptainPlanetEater" passed this hero on his way to Dallas, and decided to snap a photo. Where are you going, Mariocyclist? Where did you come from? Chances are that both places are TOTALLY AWESOME.

On the heels of a Mario flash mob, and this awesome rendition of Mario and Luigi in the Unreal engine, one wonders — will Mario madness ever die?




Read: Mario Motorcyclist Travels in Style

---
Gamefront News: Mass Effect 3′s Galaxy at War Extensions: a Shooter Mobile Game and Texts from Characters


BioWare and Electronic Arts have finally given out some details about what we can expect from Galaxy at War, the larger meta-game that ties in with the plot of Mass Effect 3 and its on-going war with the Reapers. We now know there will be a pair of mobile apps that work with the system in addition to ME3′s cooperative multiplayer — a game called Mass Effect: Infiltrator and an app called Datapad.

Mass Effect: Infiltrator takes a page from the successful and awesome Dead Space iOS game EA published last year, throwing out a third-person shooter. There aren't many more details than that at this point, except that the game will feature "stunning graphics and authentic weapons and powers from the Mass Effect series." Hopefully it won't be anything like Mass Effect Galaxy, a terrible tilt-based top-down ME mobile title that bridged the stories of Mass Effect and Mass Effect 2, used comic book art and storytelling, and was generally no fun at all to play.

Mass Effect Data Pad, on the other hand, is less game and more media tie-in, sounding a bit like the Mass Effect Facebook thing that EA just made available. Data Pad includes a galaxy map that shows you how the war with the Reapers is going, and it does have a mini-game that lets you deploy troops to fight it. You can also receive messages from in-game characters, apparently.

Read: Mass Effect 3′s Galaxy at War Extensions: a Shooter Mobile Game and Texts from Characters

---
Gamefront News: Next Xbox 360 Modern Warfare 3 DLC Drop for Elite Subscribers Due Feb. 21


The next burst of Call of Duty: Modern Warfare 3 DLC coming to Call of Duty ELITE subscribers is hitting Xbox Live on Feb. 21, bringing a new map to multiplayer fanatics.

Here's a rundown of the map, care of Activision's big Elite DLC calendar:

Shots break out on a construction site atop a New York City skyscraper. Battle takes place along two levels in a near symmetrical layout, with the central bridge and side routes open to attack from multiple angles. Watch your every step, as a lack of boundaries surrounding the perimeter leaves nothing to prevent you from falling far to the ground below.

Expect about a month between when Overwatch hits Xbox Live and when it becomes available for Playstation and PC players. February only gets one piece of DLC, but March will see three: a map called Black Box that looks to involve a plane crash, and two Spec Ops missions.

Read: Next Xbox 360 Modern Warfare 3 DLC Drop for Elite Subscribers Due Feb. 21

---
Gamefront News: Planescape Dev Considering Kickstarter After Double Fine's Success


Okay, first off, this report is all based on Twitter, so take it with a grain of salt.

After the success Double Fine and the use of crowd-funding site Kickstarter to fund the studio's upcoming point-and-click adventure title, Double Fine Adventure, the developer of Planescape says he's getting "Kickstarter fever."

That would be Chris Avellone, Obsidian Entertainment's creative director and the lead designer on Planescape: Torment. After seeing Double Fine's success and being asked about the possibility of using Kickstarter to fund a new isometric RPG in the vein of Planescape, Avellone tweeted the following:

"Hmmmm. I admit, I've got Kickstarter fever now. I feel like a bunch of doors suddenly appeared in game development."

Okay, so even with a few other tweets from people suggesting they'd give money for a new Obsidian RPG, Twitter does not a real project make. Then again, Double Fine might have just helped to show that crowd-funding is a real and viable means of creating games for notable developers and not just indies looking for assistance.

And Obsidian might be taking it more seriously. The developer also published a blog post asking what users might want to see Obsidian make if it were to put together a Kickstarter campaign — so go weigh in.

Read: Planescape Dev Considering Kickstarter After Double Fine's Success

---
Gamefront News: Playstation Exclusive MMOFPS Dust 514 Will Include Mouse and Keyboard Support


Dust 514 is going to be a Playstation 3 exclusive, but don't think that dooms you to playing it with the dreaded gamepad.

CCP, the developer behind the massively multiplayer online first-person shooter, says that the game will fully support USB mice and keyboards in order to satisfy players who would rather have the control of a PC but are otherwise forced to play the game on a console. That's good news for the hardest of the hardcore who plan to play Dust 514, and probably bad news for the gamepad fans who are about to get taken to headshot school.

If you're unfamiliar, Dust 514 is set in the same universe as EVE Online, bringing action MMO concepts from that game to the console 'verse. The game will also tie into EVE Online, with soldiers in Dust 514 determining who controls what territory in EVE.

Read: Playstation Exclusive MMOFPS Dust 514 Will Include Mouse and Keyboard Support

---
Gamefront News: Rockstar San Diego Job Listings Confirm New, Untitled Open World Game


Are you a tools, gameplay or network programmer looking to work on a guaranteed monster hit which will also, probably, be a critical smash that pushes the boundaries of what a video game can be? Are you also willing to work under terrible workplace conditions that would be considered exaggeration if depicted on film? Then your ship may have just come in. Rockstar San Diego has posted 3 new job listings to Gamasutra for a new open world project.

The new game is described in only the vaguest terms. "Prospective candidates need to the ready for the challenges posed by large scale open worlds with complex AI and physics," the Gameplay Programmer listing reads. This tells us nothing whatsoever about what the project actually is, though given that it's from the studio who brought us Red Dead Redemption and invented the RAGE engine, we at least know it's going to be worth playing. But please do feel free to speculate. Is it another installment in the Red Dead series? That would make sense, considering the enormous success of the previous game and Rockstar's well known love of lengthy, sequel-heavy franchises.

But why stop with the plausible? How about this: Take-Two Interactive is going to take the BioShock series away from Irrational and 2K and give it to Rockstar. BioShock 4: Liberty City Clones. Believe it. Now how's that for unsubstantiated rumormongering?

Read: Rockstar San Diego Job Listings Confirm New, Untitled Open World Game

---
Gamefront News: RUMOR: Massive Hobbit Expansion Planned For LOTRO?


Is Turbine working on a Hobbit expansion for Lord of the Rings Online? That's the gist of a rumor casually tweeted earlier today by prolific video gaming industry sleuth Supererogatory. And if true, we're feverishly going there and back again in anticipation.

You might know Supererogatory from their Twitter feed Superannuation, a gold mine of information for people looking to the future of gaming. Supererogatory digs through resumes, CVs and other publicly posted collections of seemingly innocuous data for clues on upcoming games, and who is making them. (S/He used to run a tumblr, also called Superannuation, but eventually shut it down as the gaming industry became much, much better at keeping information they didn't want public under wraps.) Their information has always been extremely accurate, which is why we take notice whenever they post something that has potentially earth shattering importance.

Today, that potential earth-shattering comes from some tweets about a rumored The Hobbit game. Supererogatory noted "Unsuccessfully tried to ascertain the developer of The Hobbit game yesterday. Although rumors point to either TT Games or WB Games Seattle." Interesting, especially that the rumor appears to be for a 'reverent, traditional' Hobbit game. But then Supererogatory added "And a rumor of a Hobbit expansion/massive content update for Turbine's LOTRO." Whut?

Take this one with a giant grain of salt. Supererogatory provided no links or evidence to back this assertion up of any kind; for all we know, they're just making it up, or have perhaps been fed misinformation. We contacted Turbine to see if they would clarify things, and they said that they "Can't comment on rumors." That's not really surprising. However, if this is true, it's huge news for LOTRO players and maybe reason enough for those of us not yet playing to hurry up and start. But what the hell could it be? Let's speculate!

For more please click below

Read: RUMOR: Massive Hobbit Expansion Planned For LOTRO?

---
Gamefront News: Skyrim Creation Kit Available On Steam! Go Get It!


It's here! It's finally here! Bethesda has dropped its Creation Kit for The Elder Scrolls V: Skyrim on Steam and you can finally access the development kit to start modding the s–t out of the game.

The news comes by way of Bethesda Vice President for PR and Marketing Pete Hines, who let loose on his Twitter feed mere moments ago. Hines also posted a link to the Creation Kit Wiki, which will teach you everything you need to know about making stuff in Skyrim. You can find the Wiki riiiight here.

Hines says players should get the option to automatically download the Creation Kit when they log into Steam.

Guess what else! Bethesda is providing a high-res texture pack as that bonus that Hines alluded to the other day. From the Bethesda press release:

Experience The Elder Scrolls V: Skyrim as you've never seen it before with the Skyrim High-Resolution Texture Pack. Make sure your system requirements exceed Skyrim's recommended specs before attempting to install, including Windows Vista or 7 operating system, a minimum of 4GB of system RAM, and a DirectX 9.0c compatible NVIDIA or AMD ATI video card with at least 1 GB of RAM and the latest drivers.

For more please click below

Read: Skyrim Creation Kit Available On Steam! Go Get It!

---
Gamefront News: Some Ubisoft PC Games Won't Work This Week Thanks to DRM


Hey, guess what: Ubisoft's draconian DRM is going to prevent you from playing some of the PC games you purchased from the publisher this week. Even the single player. And there's nothing you can do about it.

The trouble is that Ubisoft is migrating some servers around, and in doing so, it's taking servers offline. Of course, the company uses those servers with its always-on digital rights management software that's installed in many of its PC and Mac titles to verify that you're not some filthy pirate bastard whenever you want to play one of their titles. Since you need to actively connect to those servers in order for Ubisoft to check you out, you can't play the games you bought this week with the servers offline. It's as if the TSA had a holiday — it shuts down the entire airport terminal.

Expect Tom Clancy's HAWX 2, Might & Magic: Heroes 6 and The Settlers 7 to be among the PC titles that won't work this week. For Mac users, Assassin's Creed, Splinter Cell Conviction and The Settlers will be on the list of things you can't play that you paid for.

Multiplayer is also going to be widely affected no matter what platform you use. Expect issues across lots of different games, and even better, Ubisoft hasn't given any information as to how long the migration could take. We'll post updates on the situation as they become available.

Read: Some Ubisoft PC Games Won't Work This Week Thanks to DRM

---
Gamefront News: Star Wars: Battlefront III Might Be In Development, Due This Year


It's been nearly 7 years since Star Wars: Battlefront II underwhelmed us. Highly anticipated, it departed somewhat from the premise of the original Star Wars: Battlefront and though it retains an 84% Metacritic rating, it has not been fondly remembered. Not helping matters were its increasingly dismal ports, like the ghastly PC version and the teribad PSP edition. That, and the fact that developer Pandemic Studios was killed off by Electronic Arts in 2009, (It was supposed to be picked up by Free Radical but that didn't pan out) guaranteed that the series would not be developed further. Or would it?

Lately, the rumor that Spark Unlimited is taking up the series has persisted, particularly as the developer coyly refused to confirm or deny the rumors. These rumors may have just gained more credibility thanks to a job listing posted to their site. Sparks Unlimited is seeking a Senior Combat Designer to work on "a 3rd Person Action/Adventure sequel in a high-profile science fiction franchise currently greenlit for full production development for Xbox 360, PS3 and PC markets." This in and of itself isn't much, but thanks to some digging by Playstation Lifestyle, more clues surface:

Click link for more

Read: Star Wars: Battlefront III Might Be In Development, Due This Year

---
Gamefront News: Tim Schafer, Ron Gilbert, Double Fine Use Kickstarter to Raise Money for New Adventure Game


It's already been a great week for Tim Schafer fans: Twitter conversation fueled rumors that he and Minecraft creator Markus "Notch" Persson might collaborate on a Psychonauts sequel. Things got even better today, however, when Schafer's studio Double Fine Productions announced a bold new project: the Double Fine Adventure.

Announced this evening on Double Fine's website, the Adventure is designed to solve a long-standing problem: gamers desperately want Schafer and his colleagues to make an old-school, point-and-click adventure game, but publishers don't have any interest in funding one. That's why Double Fine turned to Kickstarter, which enables those expectant gamers to contribute their money directly. Initially, the San Francisco-based developers planned to raise $400,000 in a little over a month. So far, they've raised nearly $300,000 in a little over five hours.

The news of Ron Gilbert's inclusion adds even more excitement. A former co-worker of Schafer's at LucasArts, where the pair collaborated on classics such as The Secret of Monkey Island, Gilbert recently joined the team at Double Fine. The prospect of the two veteran funnymen teaming up for a new game is sure to keep the donations rolling in.
For more please click below

Read: Tim Schafer, Ron Gilbert, Double Fine Use Kickstarter to Raise Money for New Adventure Game

---
Gamefront News: Ubisoft Server Switch, DRM Lock Players Out of Anno 2070, Assassin's Creed, Driver: San Francisco


Last week, it became apparent that Ubisoft's painfully heavy handed digital rights management software, which requires an Internet connection for many PC players to access even the single-player portions of many games, was going to screw up a lot of stuff. Today, we're finding out the screwing is more widespread than even Ubisoft previously believed.

PC Gamer is reporting that players are having trouble accessing Anno 2070, one of the titles Ubisoft said would not be affected by the server migration it's currently exercising. According to the publisher's Twitter feed, it's currently working on trying to fix the issue.

Bigger titles such as Assassin's Creed: Revelations and Driver: San Francisco supposedly aren't affected by the migration, although users are complaining in the Ubisoft forums that that isn't the case. Players are saying they can't access either game, since part of Ubisoft's DRM is to put saved game files in the cloud — meaning while the servers are down, some players can't get into their save files at all.

Read: Ubisoft Server Switch, DRM Lock Players Out of Anno 2070, Assassin's Creed, Driver: San Francisco

---
Gamefront News: 13,000 Valve Fans Packed Half-Life 2 On Steam


Earlier today, a planned mass Half-Life 2-in (for lack of a better way to put it) managed to attract more than 13,000 people at its peak. The organizing group, calling themselves "A Call for Communication", designed the event to encourage Valve to increase communication with the fans and perhaps provide details about upcoming projects, most notably Half-Life 3. "The lack of communication between Valve and the Half-Life community has been a frustrating experience," the event page read. "While continued support for current and future products is greatly appreciated, fans of the Half-Life series have waited years for a word on when the franchise will return."

Unfortunately, though the Steam group was joined by a whopping 49,533 people, the total number of actual players, 13,216 fell far short of a those the organizers had hoped for, casting a shadow over the event. However, that turnout was significant enough that Half-Life 2 almost made it into the top ten most played Steam games, cresting just 2000 players shy in 11th place. In group chat the group's spokesperson noted that this is still a success for the group. "[A] 10k increase is still very significant, and it was great to see everyone involved," they said. "[W]e will continue to expand and introduce new events… i'll make an announcement shortly."

We at GameFront definitely think it's long past time for Valve to throw players a bone, just some tiny tidbit about the future of the Half-life series. If you're interested in joining the group and having the chance to play Half-Life 2 with a ton of other people, visit their page on Steam.

Read: 13,000 Valve Fans Packed Half-Life 2 On Steam

---
Gamefront News: You Can Kill Civillians In Spec Ops: The Line


Thanks to the timely release of the game's ERSB rating, it is now known that 2K's upcoming Spec Ops: The Line is so named because of the one it crosses. In a detailed description of the shooter's rating, the ERSB rating confirms that "players have the ability to shoot unarmed civilians or open fire on angry mobs". Better, or worse, depending on your feelings about realistically violent gams, this feature, sure to draw gasps of horror from people unfamiliar with the conventions of military-based shooters, is only the top of a very, very violent iceberg.

"Injured characters emit blood splashes when hit," apparently, and you can keep damaging the body even after you've killed them. Players also have the ability to perform executions "at close range", indicating a disturbing attention to detail that also includes weapons which "cause damage such as dismembered limbs or scattered body parts." The game will even feature sequences with "severely burned or mutilated corpses." Also mentioned is the fact that the F, S and A-words are used copiously, but if that surprises you in 2012, you still play Wii and need an intervention. Alas, the warning leaves out the words "and it will be AWESOME", but it should be assumed they are implied.

Electronic Arts famously opted not to allow civillian deaths in Battlefield 3, owing to fears that players would simply live out their war criminal fantasies. Maybe they're right, though it seems a silly argument considering that the Grand Theft Auto franchise's popularity is based around that possibility. More to the point, if Spec Ops: The Line's civillian deaths spark controversy, it would be because people don't pay attention: Modern Warfare 3 certainly didn't pull any punches in this regard, and it didn't suffer for it.

Read: You Can Kill Civillians In Spec Ops: The Line

---
---
G A M I N G N E W S
---
Grand Theft Auto San Andreas: GTA: San Andreas Mod – Multi Theft Auto: San Andreas v1.3


Download here

The ninth stable release of the Multi Theft Auto: San Andreas multiplayer modification for GTA: San Andreas is now available, with several new features including voice chat, custom handling, and special skins.

When GTA3 launched, the only thing that would have made the game better for me would have been a multiplayer component. Thanks to modders, aka some of the most awesome people in the world, I can live my dream.

This installer package consists of a game client, dedicated server for Windows and a resources package, which includes map editor and a race gamemode, along with several other gamemodes, maps and utility scripts.

Check out the kinds of fun this active community has:




Read: GTA: San Andreas Mod – Multi Theft Auto: San Andreas v1.3
More Grand Theft Auto San Andreas News: FileFront's Grand Theft Auto San Andreas Files

---

Empire at War: Thrawn's Revenge: Imperial Civil War 1.3 Released
This requires a fully patched installation of Star Wars: Empire at War: Forces of Corruption.
Uninstall all previous versions of Imperial Civil War before installing.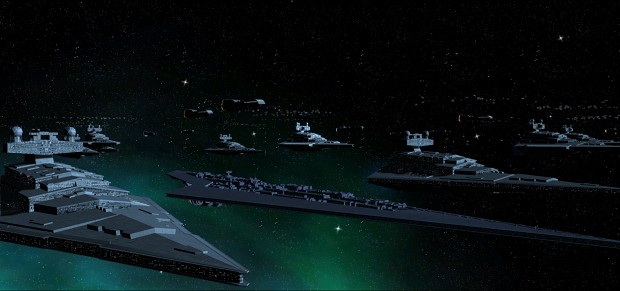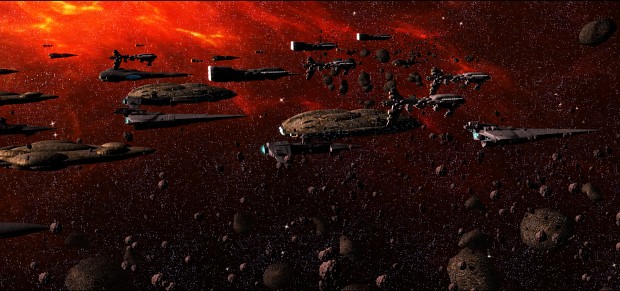 ...For Those New to Imperial Civil War...
New Era-Based Tech System
Play as the New Republic, Imperial Remnant or Empire of the Hand
Conquer Hostile Non-Playable Factions, Including the Hapans and Yevethans
10 New Galactic Conquests Scenarios
18 New Skirmish Maps
Over 60 New Planetary Maps for GC
Over 100 New Space Maps for GC
Redone Particle Effects and GUI

...Major Changes in 1.3...
A New Tutorial GC Introducing the Gameplay of Thrawn's Revenge
2 New Galactic Conquests
9 Completely Redone Units
10 New Units
Bonuses for Capturing Planets
6 New Planet Maps for GC
Hundreds of Changes and Fixes
[Click Here for a Full List of Changes]

...Mirrors...
[Installer - Mod Database] http://www.moddb.com/mods/thrawns-revenge/downloads/imperial-civil-war-13
[Rar Archive - Mod Database] Mirror is not active yet
(Rar suggested for Steam users)
[Installer - Strategy Informer] http://www.strategyinformer.com/pc/empireatwarforcesofcorruption/mod/41970.html
[Installer- EAWFiles/Gamefront] http://empireatwar.filefront.com/file/Thrawns_Revenge_Imperial_Civil_War_13;120514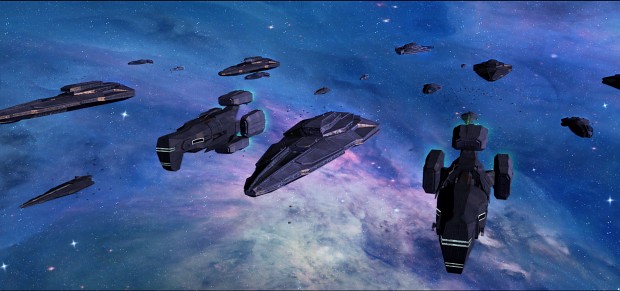 If you have a question about the mod, suggestions for future versions or would like more information on the mod, please follow us on our site and forums (http://gutr.swrebellion.com/), Facebook page (http://www.facebook.com/pages/Thrawns-Revenge/20781119569) or Mod Database profile (http://www.moddb.com/mods/thrawns-revenge).

We're looking for a modeler and texture artist to help with 1.4,
so if you're interested in the either or both positions please email ThrawnsRevenge@gmail.com . We also need a German translator, so if you're interested in that position, email the same address.
Read: Thrawn's Revenge: Imperial Civil War 1.3 Released
More Empire at War News: FileFront's Empire at War Files

---

Flight Simulator X: DCS: P-51D Mustang Flight Sim Announced

The next installment in the Digital Combat Simulator series has been announced: DCS: P-51D Mustang. With an expected 2012 release, this installment features one of the best and most well-known fighters used by the U.S. Army Air Forces during World War II.

The P-51D will be the first aircraft in the Flying Legends series that focuses on historical aircraft that have set benchmarks in combat aviation. Possessing excellent range and maneuverability, the P-51 operated primarily as a long-range escort fighter and also as a ground attack fighter-bomber with bombs, rockets, and machine guns. The Mustang served in nearly every combat zone during WWII, and later fought in the Korean War.

Most people have trouble flying the jets in Battlefield 3; it takes true skill to work a flight sim.

Read: DCS: P-51D Mustang Flight Sim Announced
Read: DCS: P-51D Mustang Flight Sim Announced
More Flight Simulator X News: FileFront's Flight Simulator X Files

---

Halo 2: HALO 4 BETA...
... DOES NOT EXIST!!!


Apparently, there is a user sending out XBL messages containing fake invites to a Halo 4 beta.
If you receive such a message, DO NOT ACCEPT IT!!!!!! It is a phishing scam.

If you accept it, there is a good chance that your account will be comprimised, and your card details used.

That's not the same as saying that there will never be a beta, as to be honest, we don't know if 343 will release one yet. If they do, I will let you know.

That's it. More Halo 4 news to follow, after I have done my research.

-SuperSmeg
Read: HALO 4 BETA...
More Halo 2 News: FileFront's Halo 2 Files


---

Halo 2: Halo 4: Rumors & Possible Facts *SPOILERS*
(Yes, we still don't have a Halo 4 news banner. Get to work!
)

Anyway, with Halo 4 a little over 10 months away, and from going over clippings from my Xbox World magazine (subscription cancelled as it was costing too much), some new information has recently come to light.

At this point, most of them are rumors, so read with speculation.




Takes place 7 years after Halo 3

Takes place on a Forerunner Shield World, with a smaller planet called Sigma 7 inside it. Floating structures above the surface of the Shield World, with hanging structures inside it above Sigma 7. Shield Worlds are safety structures, which were designed to protect against premature firing of the Halo rings, similar to what happened 100,000 years ago. Very similar to Dyson Spheres (see Wiki link at the the bottom of this article).

The Shield World was found by UNSC and Covenant forces sometime ago, who became stranded and are still at war with each other without knowing that the actual war is over. The war between these forgotten soldiers may be territorial based.

The Covenant ARE NOT the main enemy of Halo 4. An ancient enemy known as the Prisoner, from the Precursor species that came before the Forerunners, is possibly the "big boss".

A surviving, forgotten group of Forerunners may exist on Sigma 7, that the stranded UNSC and Covenant forces are not aware of.

The Flood are completely exterminated by this point.

New weapons, new vehicles (possibly retrofit by the stranded human and Covenant forces, or original Forerunner tech)

New UNSC tech (official military, or retrofit?)

Master Chief has been out of his cryo-tube several times between Halo 3 and Halo 4

Halo 4 is the start of a new trilogy, unofficially called the "Reclaimer Trilogy"

Halo 5 and 6 already planned, and taking place on next gen console (xbox 720?)

Sigma 7 destroyed at the end of Halo 4



Dyson Sphere: http://en.wikipedia.org/wiki/Dyson_sphere

And that's it. I don't suspect that there will be anymore Halo 4 news for a while. Unless a PC version were to suddenly be announced, but since we never got a PC version of Halo 3, then I doubt it.

Would be nice though.

And there is no word on whether Forge Mode or Theater Mode are making a comeback yet, but I hope they do. For now, keeping playing your HD upgrade of Halo 1, keep wishing for a HD upgrade of Halo 2, and keep forgeing in Halo Reach.

And I really hope that there are people that still actually read these articles that I post here.

-SuperSmeg
(PS: I have no more files or POTDs to put up. PLEASE UPLOAD SOME!!! I don't even know how many times I have asked you all to do that!!! )
Read: Halo 4: Rumors & Possible Facts *SPOILERS*
More Halo 2 News: FileFront's Halo 2 Files

---

Team Fortress 2: TF2Maps.net Level Design Contest

If you're a map maker, here's an opportunity for you to win a prize for your hobby. TF2Maps.net is hosting a level design competition for Team Fortress 2 that focuses around designing a map with an all new dynamic element that is interwoven with the flow of the map. Some sample dynamic elements include elevators, turntables, and rising bridges. While you're welcome to include as many dynamic elements as you'd like, you'll be judged on quality, not quantity.

The top 3 placing map makers will be rewarded with an in-game medal, misc item. The contest ends April 30 9:00PM UTC, and submissions will open one week before the deadline.

Read the full details over here.

Read: TF2Maps.net Level Design Contest
Read: TF2Maps.net Level Design Contest
More Team Fortress 2 News: FileFront's Team Fortress 2 Files
02-22-2012 @ 09:35 - Gamefront: Weekly Network Update 57 (week 07, 2012) - News
01-30-2012 @ 14:26 - Gamefront: Weekly Network Update 55 (week 04, 2012) - News